I'd like to introduce my XBMC remote app for Windows Phone: It is called "XBMC remote" and can be downloaded from the Windows Phone Marketplace. XBMC is a media center software designed to use with a TV and can be downloaded and used for free. The application only works with the newest XBMC release, XBMC 11 Eden. With the "XBMC remote" app you can browse your recently added media, albums, artists, music videos, movies and TV series: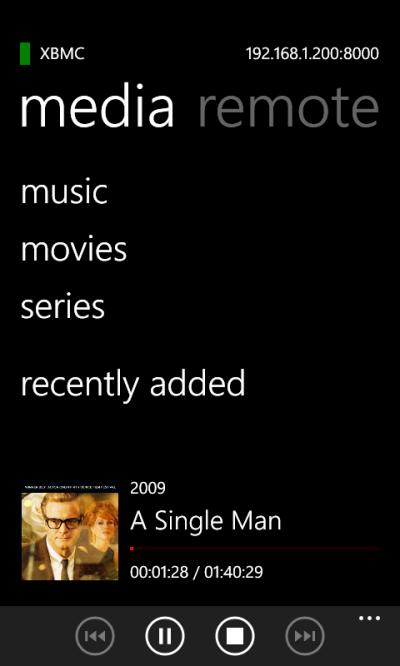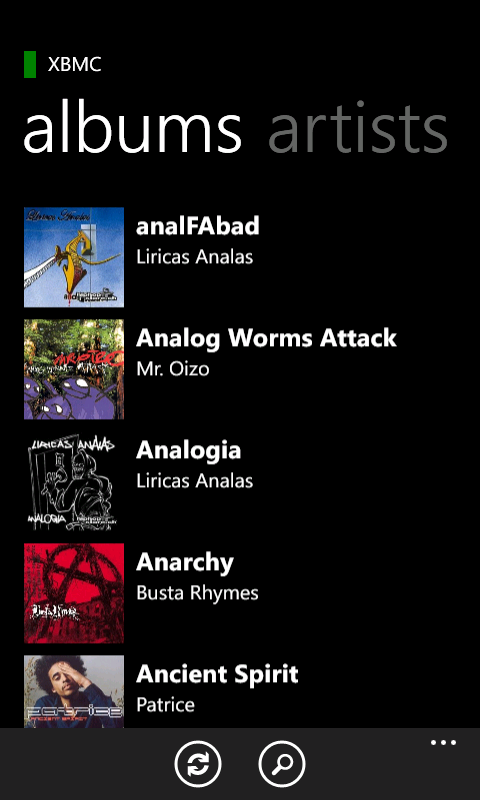 The remote control pivot can be used to navigate the XBMC menus and control the currently played media. There is also a button to change the subtitles, show the media information, toggle fullscreen and much more.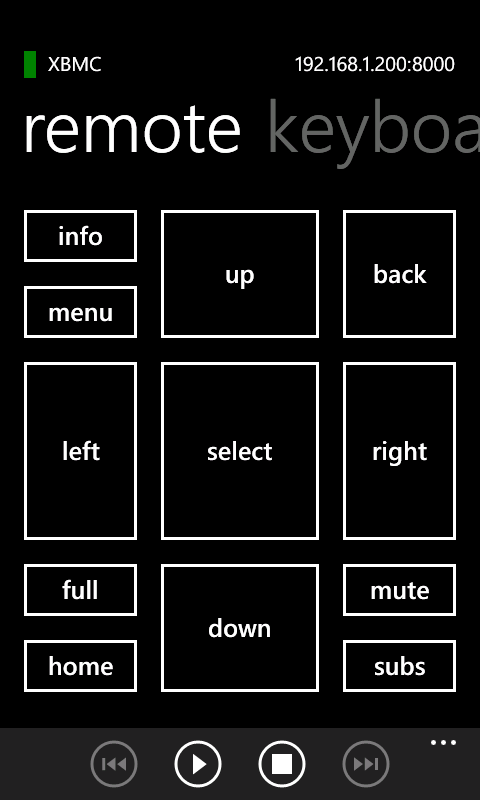 If you have to type some text on your TV (e.g. YouTube search), use the virtual keyboard: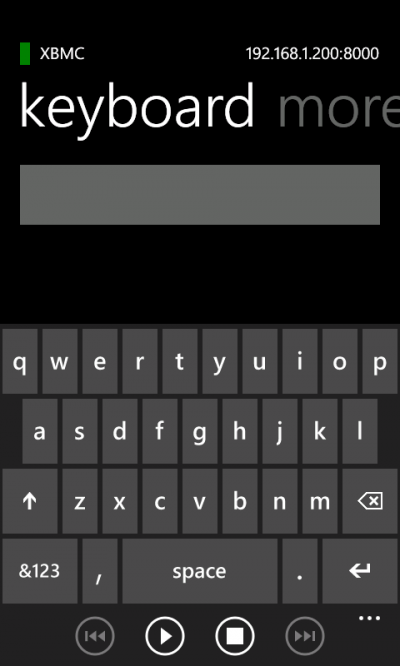 In the actions pivot you can hibernate, suspend or shutdown your media center PC. The app also supports Wake-On-Lan to start your PC if it has turned off (use the "start up" action). As you can see, it is possible to pin the current server, a movie, an album or other media element to your start screen.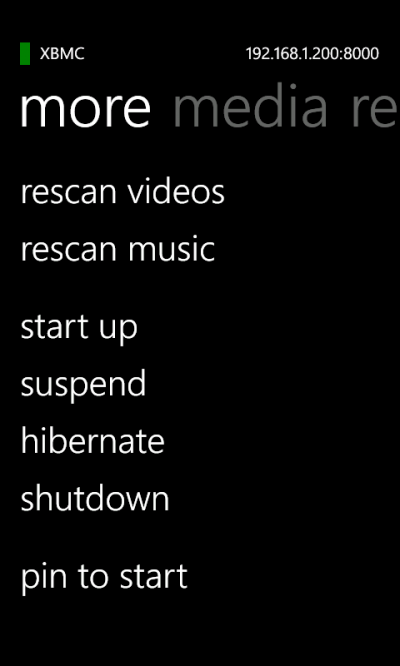 In the trial version you can only browse half of your movie library - there are no other limitations. This way you can fully test the app and buy it if you like it. If you have any problems using the app, if you are missing a feature or if you have other comments, feel free to write me some feedback.
Download it here:
Discussion